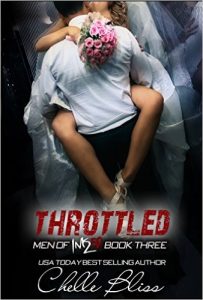 Steam:: Steam Level 4
~Throttled is also included in Hook Me and the Men of Inked Books 1-3 Boxset~
She's about to become his – Mrs. Joseph Gallo. All she wants is to be his, but his possessiveness days before the wedding has her questioning the reality of a happily ever after.
He's not easy. He's territorial and doesn't share well with others. City's staking his claim, making Suzy his forever.
Their future teeters precariously on the cliff of matrimonial bliss. Will their love survive his alpha nature or will it all unravel before she can say 'I do'?
Get Throttled Novella at Amazon
What format is this book in? eBook
Have you read this book or another by this author? Tell us about it in the comments!