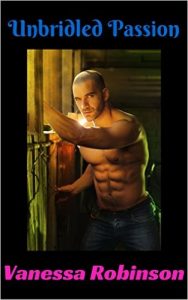 Steam:: Steam Level 5
Kim was shocked at how wet Logan was making her.
"My God, what is wrong with me," she asked herself as she found him ushering her out of the bar she had just met him at. But she knew. He was so handsome, so rugged.
She just wanted to taste every inch of him.
She knew she would do whatever he wanted. Would serve his basest needs. But she had no idea how base his desires could be. No idea he liked to share. Had no clue the fury of Logan's…
Unbridled Passion.
Get Unbridled Passion at Amazon
What format is this book in? eBook
Have you read this book or another by this author? Tell us about it in the comments!