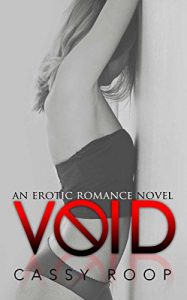 Steam: Steam Level 5
Emotions play an important role in how we think and behave. Our emotions are composed by how we experience them, how our bodies react to them, and how we act in response to them.
Nicola Forbes was born with a condition that leaves her with the inability to express or recognize emotions. It is only through countless years of therapy and repetition, that she can acknowledge some signs of emotions in other people.
Being an emotional blank canvas has Nicola seeking out the only thing she does feel—pleasure. One of the highest paid escorts in New York City, she seeks solace through physical intimacy with her clients like it is a drug that she needs to survive.
Andris Gunn, a psychiatrist with his own mental issues, lives a secret life in order to deal with his inner demons. Unbeknownst to him, he engages one of his patients into his secret world of ecstasy, desire, and physical pleasure that is the only thing to placate his own inner turmoil.
The trigger that Nicola and her doctors have been searching for nearly her whole life—the catalyst to ignite feelings within her— has sparked.
VOID is an erotic romance novel about seeking emotional barriers and tearing them down. It is a tale of deceit, betrayal, and lies, but even in the darkest of times, love will find a way.
Get VOID by Cassy Roop at Amazon
Get Audiobook
Have you read this book or another by this author? Tell us about it in the comments!