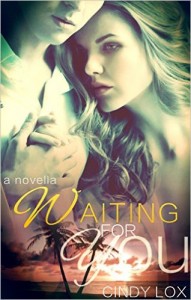 Steam:: Steam Level 4
Previously published as The At Last Series.
We were supposed to be together forever… but five years ago the love of my life left me.
Heart broken, Hannah Lawson goes on with her life and completes her university degree. The summer before she sets off to New York to live a writer's life, creating the novel that'll set her career motion, she bumps into someone she thought she'd never see again.
Her father's ex-girlfriend shows up back in town, bringing…. her son.
Tommy's brown eyes bring pain back she's had suppressed for years. Looking for refuge for her heart, she meets the gorgeous Hotelier for whom she works, whose green eyes may have the power to help her forget her past pain.
Lucas Sanders can't take his eyes off the beautiful yet lost Ms. Lawson. There's something about her that he can't seem to forget. With his father up to his old tricks again, bringing a random woman and her son into their lives, Lucas finds refuge in Hannah's touch, unaware she knew more about his new family than he ever could.
A Romance Contemporary Novella. A standalone.
Warning Sexual Scenes.
Get Waiting For You at Amazon
Get Waiting For You at Barnes and Noble
What format is this book in? eBook
Have you read this book or another by this author? Tell us about it in the comments!