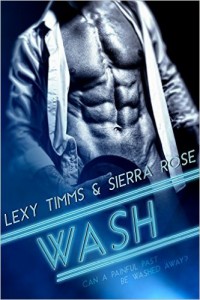 Steam:: Steam Level 4
Can a painful past be washed away?
4 stories. 4 loves. 4 leading women with painful pasts.
Can love conquer all? Holding onto past pain and anguish is torturous, it will never allow the emotional scarring to go away. Clinging to the past will never change your present. You have to let go so you can move forward with your life holding your head up high.
In book 1, Ashly must travel around the globe with her despicable ex in order to get her hands on her family inheritance.
In book 2, Charity has a rocky relationship with her father and tries to put the past behind her when she meets her sexy new doctor.
In book 3, what would you do if you found out your one night stand just got a job at your office? Britt learns this first hand.
In book 4, Jamie Connors has given up on men. Determined to step out on her own, she accepts a PA position from billionaire Alex Reid. Jamie has to figure out how to balance her life, run his, and somehow not fall in love with him.
** These are NOT Erotica. They're Romance and love stories. **
* These are Part 1 of each series.*
What format is this book in? eBook, Print Book
Have you read this book or another by this author? Tell us about it in the comments!