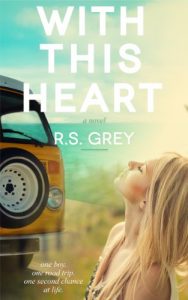 Steam: Steam Level 4
If someone had told me a year ago that I was about to fall in love, go on an epic road trip, ride a Triceratops, sing on a bar, and lose my virginity, I would have assumed they were on drugs.
Well, that is, until I met Beckham.
Beck was mostly to blame for my recklessness. Gorgeous, clever, undeniably charming Beck barreled into my life as if it were his mission to make sure I never took living for granted. He showed me that there were no boundaries, rules were for the spineless, and a kiss was supposed to happen when I least expected.
Beck was the plot twist that took me by surprise. Two months before I met him, death was knocking at my door. I'd all but given up my last scrap of hope when suddenly, I was given a second chance at life. This time around, I wasn't going to let it slip through my fingers.
We set out on a road trip with nothing to lose and no guarantees of tomorrow.
Our road trip was about young, reckless love. The kind of love that burns bright.
The kind of love that no road-map could bring me back from.
**Recommended for ages 17+ due to language and sexual situations.**
Get With This Heart by R.S. Grey at Amazon
Get Audiobook
Have you read this book or another by this author? Tell us about it in the comments!