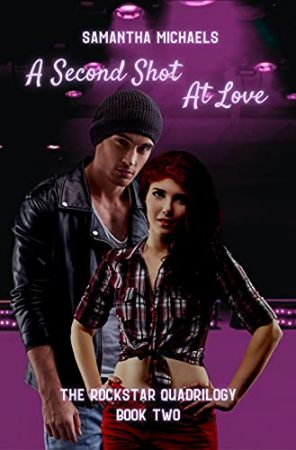 Steam: Steam Level 4
Famous rock singer, Dean Fox, has had enough of the intense pressure and shallow people that is the L.A. music scene. Especially when he catches his girlfriend in bed with another man.
Dean chooses to retire from the music industry and moves back East to a rural part of Pennsylvania after purchasing a newly vacated farm where he can live a quiet life. Away from everyone.
Dean's new neighbor, Alexandra Peterson, runs the farm next door. The problem? She happens to be Dean's ex-girlfriend… Left behind when he first signed a record deal. The woman he never quite forgot.
Will Alex allow Dean to break down the walls that he forced her to build around her heart? Or will they both let the second chance of a happily ever after pass them by forever?
Get A Second Shot at Love (The Rock Star Quadrilogy) by Samantha Michaels at Amazon
Have you read this book or another by this author? Tell us about it in the comments!