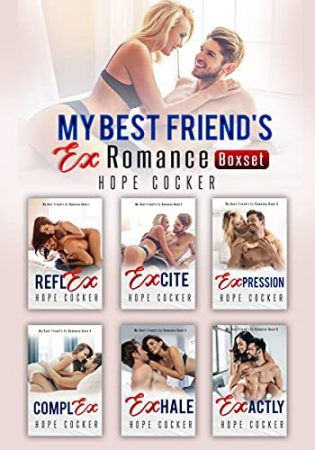 Steam: Steam Level 5
Romance Heat Warning: May Cause Burning Sensations
Discover your new Romantic Comedy series by Bestselling Author HOPE COCKER
What started out as an experiment, led Mina and Chris on a journey neither one of them expected.
Life threw them together time and time again. As they continued to be in each other's lives their reflexes kept them excited for each new phase of their relationship. Starting as lovers they were able to express their complex feelings in ways that helped them open up more freely to each other. As they took a deep breath and exhaled, they realized that the journey they've been on was exactly what they needed and deserved from love. Follow Mina and Chris as they navigate their experimental relationship that takes them from strangers to lovers to partners.
Get My Best Friend's Ex Romance Boxset by Hope Cocker at Amazon
Have you read this book or another by this author? Tell us about it in the comments!