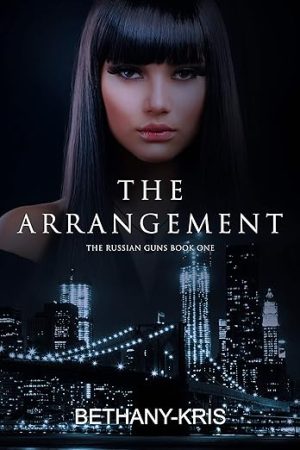 Steam: Steam Level 5
A Russian boss. An Italian Princess.
The truth of their union would change everything …
The Arrangement
*
Nothing will stop the Bratva mob boss from taking back what's his and once he has her, he'll do anything to keep her.
Viviana "Vine" Carducci's and Anton Avdonin's marriage was decided over two decades ago. The deal between leading mafia families had more on the line than anyone knew, even if the Bratva and Cosa Nostra shouldn't have mixed. When Vine's family is murdered and she's left with nothing more than her grief to survive the mob world alone, she believes the arrangement won't see the light of day.
Anton can't allow the one woman he was supposed to love get away. At the possibility of her life coming to a quick end, he steps in with guns blazing knowing exactly what it might cost him: everything. But it's been nearly a decade since their last meeting, and he can't help but wonder if the woman he took back is the same girl he fell for all those years before.
Under his protection and love, Vine is unable to forget their shared moments a lifetime ago, or the future she knows they're owed. When an old flame of Anton's shows up to rip the veil off the carefully constructed secrets he'd been hiding, past lies surface, and Vine might just learn that nothing about her life was as it seemed. But, that's nothing compared to the bomb about to blow. Can she see beyond the pain and blood it to take what she always wanted? And just how far will the mob prince go to keep her safe?
In a world where violence, deceit, and greed reign, your life is not your own, and sometimes, love has to be arranged.
Book 1 of The Russian Guns
Get The Arrangement (The Russian Guns Book 1) by Bethany-Kris at Amazon
Have you read this book or another by this author? Tell us about it in the comments!