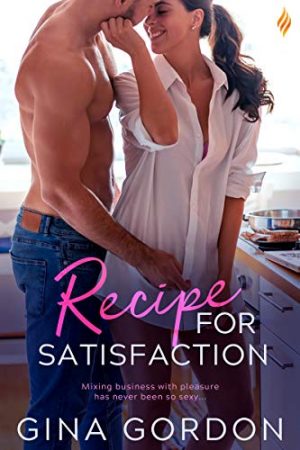 Steam: Steam Level 4
Being the financial caretaker for her deadbeat parents isn't the life professional organizer Sterling Andrews dreamed of. Tired of being the dependable—and boring—daughter, Sterling decides to have a little fun. And what could be more fun than seducing rich bad boy chef, Jack Vaughn? Except, after one scintillating night together, Sterling's not only lusting for Jack, she's working for him. And remaining professional becomes harder every day.
Already a major success thanks to his exclusive restaurants, Jack Vaughn is looking for something more. Ultra-responsible Sterling is unlike anyone Jack has met…but she's his employee. Unwilling to give her up, Jack makes Sterling an offer she can't refuse—for four sexy weekends, he'll indulge her most wicked fantasies with no professional strings attached. But will mixing business with pleasure spell disaster? Or will they find the recipe for satisfaction?
Get Recipe for Satisfaction (Madewood Brothers Book 1) by Gina Gordon at Amazon
Get Audiobook
Have you read this book or another by this author? Tell us about it in the comments!