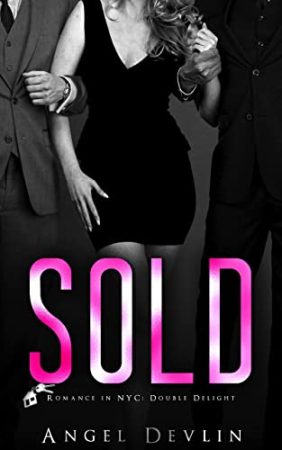 Steam: Steam Level 5
I was always told things came in threes…
Everything changes for Realtor, Tiffany, with an anonymous email to her business account where the sender describes what he'd like to do to her in vivid detail.
Then she meets him at a viewing – H, owner of Club S, where patrons bid for the stage. Soon the email is being lived out in the flesh. After, H asks her the question, "Have you ever had two men at once?" Tiffany leaves.
With no further contact, Tiffany begins dating neighbour Brandon, but she can't get thoughts of H and threesomes out of her mind, especially after she visits the club and sees one up close.
She wonders if Brandon is going to be enough for her, until a shock encounter means she doesn't have to wonder any more…
Get SOLD (Romance in NYC: Double Delight Book 1) by Angel Devlin at Amazon
Get Audiobook
Have you read this book or another by this author? Tell us about it in the comments!