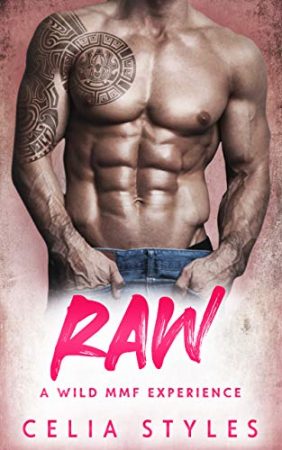 Steam: Steam Level 5
They Wanted me to be the Inspiration of Their Erotic Painting… And I was More Than Willing
My name is Elina. Soon, very soon I would create the most erotic piece of art man has ever known… and it was with two men. Two hot, handsome, steamy, and sexy men who wanted nothing more than to please every inch of my body. I had always admired paintings from Thomas Strong; he painted with passion, with emotion, with genuine pleasure and ecstasy. Little did I know that Thomas had a dark side – a side of him that was not known by the public; the source of his inspiration. From the moment he saw me, he found a new inspiration. He found inspiration in my body, my voluptuous curves, my large ass and my generously sized breasts. He wanted me, and he would be sure to make me the focus of his next work of art. I would be claimed, and there was no stopping it. DOWNLOAD NOW TO FIND OUT WHAT HAPPENS!
Get RAW by Celia Styles at Amazon
Have you read this book or another by this author? Tell us about it in the comments!