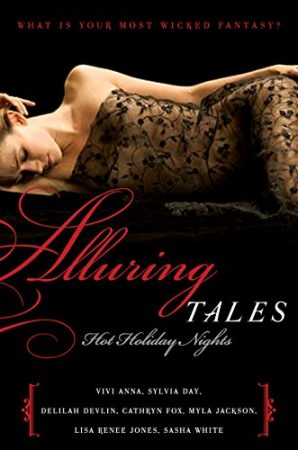 Steam: Steam Level 5
The holidays are heating up–with seven wickedly sensual stories guaranteed to spice up those chilly winter nights!
A psychology student goes online hoping to live out her steamiest fantasy–and ends up on a hot mystery date with a wickedly imaginative stud who brings out her inner pole-dancer. . .
A determined lady comes home, burning for her girlhood crush–a sexy lawman who totes a big gun. . .
A creative ad man's passion is aroused when he sees his buttoned-up coworker in a revealing new light–dressed in sizzling red satin on a giant billboard. . .
A professional dominatrix wishes upon a star, and her fantasy appears–an insatiable alpha male in biker boots who's literally out of this world. . .
A tall, dark, handsome warlock finds himself obsessed with his "familiar"–a sleek and sexy cat-woman who turns out to be the purr-fect lover. . .
She was always hot for big brother's best friend–and now her erotic dream is here in the taut and tempting flesh. . .
A pair of fugitive lovers finds themselves warm and toasty in a sultry Caribbean paradise–and ready for some red-hot fun in the sun. . .
Get Alluring Tales: Hot Holiday Nights by Sylvia Day, Vivi Anna, Delilah Devlin, Cathryn Fox, Myla Jackson, Lisa Renee Jones, Sasha White at Amazon
Have you read this book or another by this author? Tell us about it in the comments!