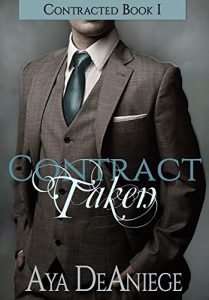 Steam: Steam Level 4
What would you do to be debt free?
For Isabella Martin, the answer to this question is simple.
Born into a world reshaped two hundred years previous by an economic collapse, she carries the genetic debt of those before her. Her only hope to pay off her debt is to sign a contract with the Program.
Started by the government, funded by the rich elite, the Program offers contracts to the poor. The contracts can be as simple as hiring a maid with a non-disclosure requirement, or as complicated as anyone can imagine. Every contract must come with terms to dictate what and how things will happen.
She's a tomboy who took to the trades like her father and brothers, but after a workplace accident, she is no longer capable of performing the job. More debt was added to her tally for medical services, and her other skills are not marketable in the slum she lives in.
Isabella enters a Program building, searching for a contract to lessen her family's debt no matter the cost.
She is presented with a 'blank slate' contract. No rules, no guides, no escape.
This is her story.
Get Contract Taken (Contracted Book 1) by Aya DeAniege at Amazon
Have you read this book or another by this author? Tell us about it in the comments!