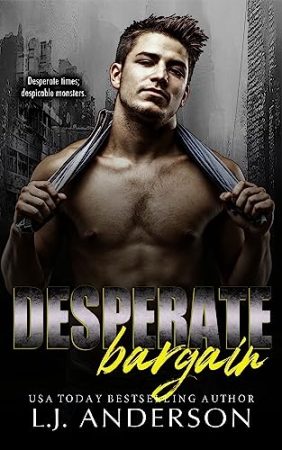 Steam: Steam Level 4
What's worse than a leg injury during the zombie apocalypse? When that injury belongs to your son.
With the dead closing in, Suki is desperate to get her kids to safety. Luckily, just when all seemed lost, a tall, muscular man in black comes to her rescue.
She's seen people like him before, culling the dead, but being on the side of the living doesn't make him safe. Unfortunately, with her son's injury, she has no choice but to accept his help. Even if it means she must make a Desperate Bargain.
***Desperate Bargain is a dark apocalypse romance that contains dark themes and may not be suitable for sensitive readers.***
Get Desperate Bargain (The Kings and Queens of the Apocalypse Book 3) by L.J. Anderson at Amazon
Have you read this book or another by this author? Tell us about it in the comments!