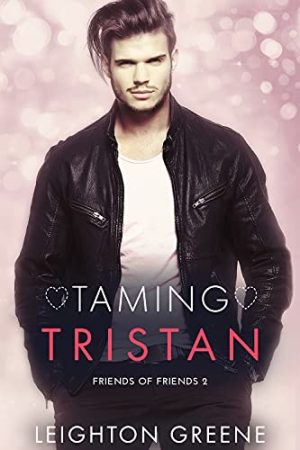 Steam: Steam Level 5
Tristan:
I'm a trouble-maker.
Everyone at the club knows I don't kneel on command.
So what?
I've never met a man who's worthy of my full surrender. I'm bored of all the wannabes who think they can expect perfect obedience without proving themselves first.
But if I don't play nice, I'm gonna get banned from the scene.
And that's when I meet Seth, the one guy who might have a chance at bringing me to my knees.
Seth:
I'm not interested in a relationship. I like it hard, fast, uncomplicated.
But then a Hollywood producer and his plaything bet me I can't tame a notorious trouble-maker by Valentine's Day.
I can't refuse—not when it comes with the promise of big money when I win. I'll be able to pay off my family's debts.
Tristan Taylor is an enticing gamble. Whip-smart, big blue eyes, cheeky as they come. I like a challenge. I'll bring out Tristan's primal needs.
I'll make him beg. I'll make him obey. I'll make him kneel…
But it'll take more than one night to train Tristan, and each session leaves me wanting something more.
Something I wasn't prepared to gamble on.
Taming Tristan was meant to be a bet. I never thought I'd wager my heart.
***
Taming Tristan is a standalone romance novel with humor, more than a dash of angst, and Rock-Meets-Hard-Place kinky fun. HFN/HEA guaranteed, and no cliffhangers.
Get Taming Tristan (Friends of Friends Book 2) by Leighton Greene at Amazon
Have you read this book or another by this author? Tell us about it in the comments!