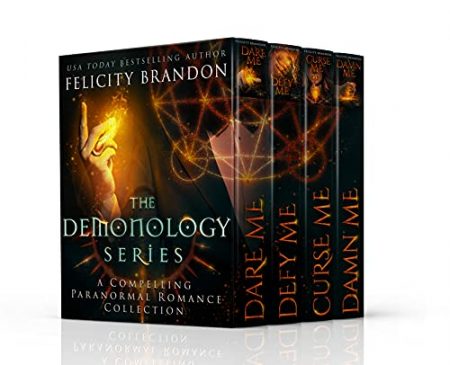 Steam: Steam Level 4
Commanding Demons
Captive Mortals
Obsessions that last forever.
If you devour dark alpha heroes of the supernatural, and enjoy strong female characters, then this sizzling paranormal romance series is for you. For the first time, demolish Dare Me, Defy Me, Curse Me and Damn Me in one, discounted collection.
Grab your copy today and be consumed by this tantalizing, fast-paced world of dazzling demons and spirited heroines. Lose yourself in the frenzy of lust and temptation as the mortal and demonic realms collide.
These are full length paranormal romance novels with no cliff hanger endings.
Get The Demonology Series by Felicity Brandon at Amazon
Have you read this book or another by this author? Tell us about it in the comments!