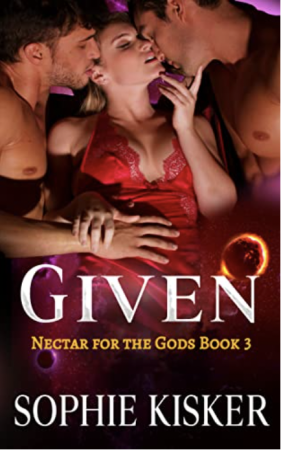 Steam: Steam Level 4
I'm a Nectar Slave on Anteros, and I'm Hiding a Dangerous Secret
If my secret comes out, my life will be short.
Two Anterrin brothers have taken me in. They can punish me over their knees all they want, but I can't tell them the truth.
Because I might be a solution to their problem–or a grave danger to their children.
And revealing the truth threatens an innocent and fragile future, not just for me, but for all the human women trapped on Anteros.
Warning: Strict Alien Masters spank when they are lied to.
____________
Menage, HEA. This book contains dark themes. If you're not sure where dark themes can go, this may not be the book for you.
Get Given: Nectar for the Gods Book 3 by Sophie Kisker at Amazon
Have you read this book or another by this author? Tell us about it in the comments!