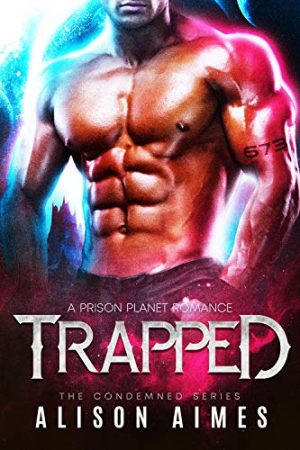 Steam: Steam Level 4
A thrilling enemies to lovers romance…
After crash landing on a primitive prison planet, Bella West has one chance for survival until rescue arrives: trade her body for protection. But will she survive the beast who claims her?
"You use me for protection. I use you for pleasure. Simple as that."
Dr. Annabella West has zero chance of returning home unless she gives a terrifying prisoner called Convict whatever he desires. She never suspects yielding to his demands might be exactly what she needs.
But as dangers mount and their 'simple' deal unravels will he prove to be her surprise savior or her ultimate downfall?
Because caring for someone on Dragath25 may be the greatest hazard of all–and soon it's clear, Convict has no intention of letting her leave at all.
The first book in the Condemned Series, TRAPPED is a stand alone, action-packed, sexy sci-fi romance with a HEA, a strong heroine willing to do what it takes to survive, and a scorching hot, dominant hero you can't help but fall in love with.
Get Trapped (The Condemned Series Book 1) by Alison Aimes at Amazon
Have you read this book or another by this author? Tell us about it in the comments!