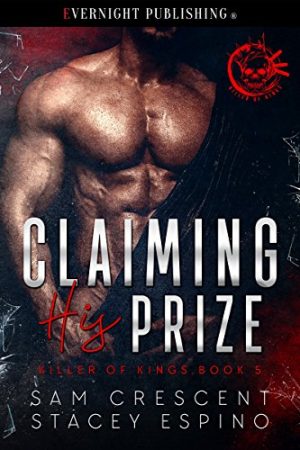 Steam: Steam Level 5
He never planned to take her…
There was something about the waitress with the black eye. She made him remember where he came from, and he knew he couldn't stand back and do nothing. Chains kidnapped her, locked her away for her own damn good. He killed the bastard who left his mark on her. Now he has to face judgement for claiming his prize.
He stole her in the dead of night…
It had been a rough shift at the diner, but the man sitting quietly at the back made Lori feel special. He ordered the pie, made her smile, then walked out of her life. She never expected to see him again, but he came back to take what was his. Chains made her feel valuable despite the chains, loved even though she was his captive. When she's given the chance to run, she can't. He's taken over her body and mind, and she wants more. If only she could save him from what was coming … because some sins can't go unpunished.
#BBW #dark #lawless #HEA
Get Claiming His Prize (Killer of Kings Book 5) by Sam Crescent, Stacey Espino at Amazon
Have you read this book or another by this author? Tell us about it in the comments!