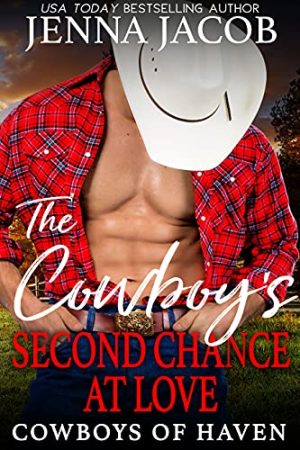 Steam: Steam Level 4
She finds her high-school flame to scratch an itch…and loses her heart.
Jade Hollis is having the crappiest day of her life. Laid off from her job? Check. Discovered her boyfriend is a lying, cheating snake? Check that, too. But she's not wasting time on pity parties. Nope, she's lighting a match to this dumpster fire and leaving town.
Destination? Who cares?
With memory lane guiding her, she winds up in quirky Haven, Texas, face-to-face with Colton Maddox—the one who got away. One look at the sexy cowboy and Jade is itching to find out if his illustrious reputation between the sheets is fact or fiction. The short answer? The man deserves a shrine. She decides to enjoy her detour a little longer, because one night isn't nearly enough to work him out of her system.
But Colton has a secret that may change her plans forever…
Get The Cowboy's Second Chance at Love (Cowboys of Haven Book 1) by Jenna Jacob at Amazon
Have you read this book or another by this author? Tell us about it in the comments!