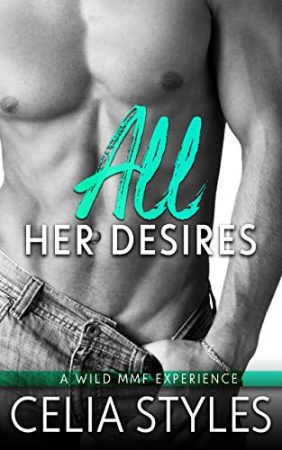 Steam: Steam Level 5
Who Says Cowgirls Can't Handle Two Sexy Hunks?
Life on a ranch has its drawbacks and its kicks. Sexy farmhands are just the beginning. When Bobby sets out to start her own ranch, fighting against the common view of a single woman living alone, she hires a few farmhands to help her around the place, keep the animals fed, and give her company through the days. When Sam reveals Ethan is a wanted man, Bobby has to make a decision… Which man should she take to her bed: tall, dark and handsome… or soft and tough? What is a good, proper Texan woman to do? BOTH, of course! DOWNLOAD NOW TO FIND OUT WHAT HAPPENS!
Get All Her Desires by Celia Styles at Amazon
Have you read this book or another by this author? Tell us about it in the comments!