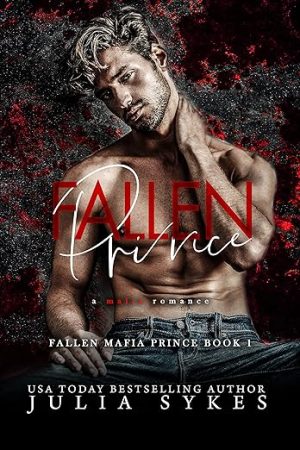 Steam: Steam Level 4
He'll do anything to make my father pay. Including kidnapping me to exact his revenge.
Max Ferrara is a ruthless Mafia prince, a monster out of my worst nightmares, but it's not his scarred face that makes him a beast.
My father, the mayor, sent most of his family to prison. I'm the key to his revenge.
But my innocence sparks his obsession.
The chemistry we share is undeniable, and I can't help being drawn to the damaged criminal who watches me from the shadows.
His pain calls to something deep inside me, and I'm quickly becoming addicted to his dangerous presence in my life.
When other bad men threaten me, my possessive stalker proves to be my dark protector.
With every stolen kiss, I fall harder for the man who should be my most fearsome enemy.
If our families discover our relationship, we'll both suffer painful consequences.
Our love could be our ruin.
One-click this new adult mafia romance if you love a sexy, protective stalker, enemies to lovers vibes, suspenseful scenes, and swoon-worthy romantic tension!
Note: This story was previously released under the title Rapture & Ruin.
Get Fallen Prince (Fallen Mafia Prince Book 1) by Julia Sykes at Amazon
Have you read this book or another by this author? Tell us about it in the comments!