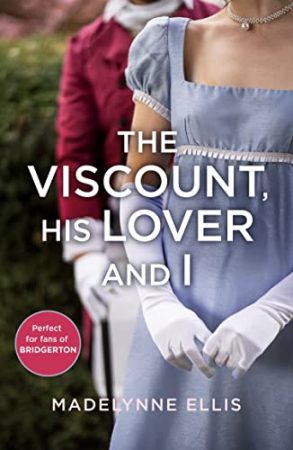 Steam: Steam Level 5
Can't wait for season two of Netflix's Bridgerton? Why not binge this intensely sexy story that goes from a marriage of convenience to a hot regency romp…
Three's a crowd…or is it?
Dear reader,
I come bearing news of the Langley Summer party and the Ton are abuzz with the latest gossip…
We all know that Lady Emma Langley is a respectable wife. But she has a secret. She recoils at the touch of a man – which strangely suits her husband, Lyle, just fine.
That is, until she set eyes on the notorious Lord Robert Darleston, whose charm and affection have shocked her senses. And, happily, Lord Darleston has just fled a marriage of convenience set up by his family to bury a scandalous truth.
But what is this truth I hear you ask?
Well, it would seem that Emma is not the first Langley to catch Lord Darleston's eye. He has come in search of his long-lost lover, Viscount Lyle – and now only Emma stands in their way.
What is it they say? Three's a crowd…or is it?
A smart and sexy regency romance perfect for fans Netflix's smash-hit series Bridgerton and Alexis Hall's Something Fabulous.
Get The Viscount, His Lover and I (Scandalous Seductions 5) by Madelynne Ellis at Amazon
Have you read this book or another by this author? Tell us about it in the comments!