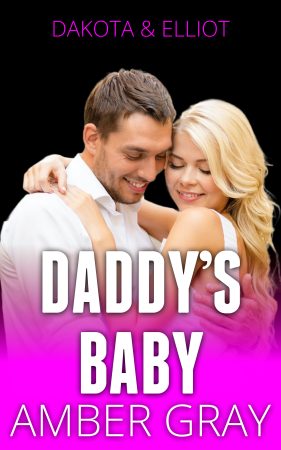 Steam Level: Steam Level 5
Category: Fetish
About Daddy's Baby: Dakota and Elliot:
Elliot walked away from his family's wealth years ago. Now they expect him to return with his gold-digging estranged wife, who he hasn't seen in years.
Stepdaughter Dakota has a plan. She can pretend to be her mother and save the day, easy peasy lemon squeezy.
But there's a problem.
Dakota has always thought her stepfather was hot, and when they hold hands, touch, and flirt, their fake marriage feels less like pretend.
One night, Dakota sneaks into Elliot's bed, and things start to get real.
What happens when Dakota's desire overrides her senses? What happens when Dakota gives her body, mind, and soul to her stepfather? Can Elliot resist?
This stand-alone book is the first in Volume 2 of the Daddy's Baby taboo series.
[Read more…] about Daddy's Baby: Dakota and Elliot by Amber Gray