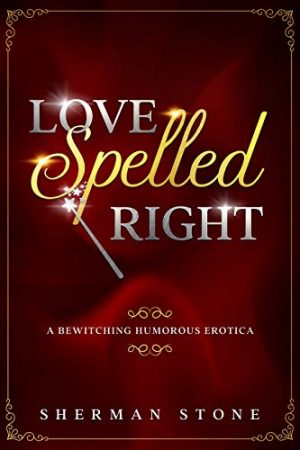 Steam: Steam Level 4
Karina Vergara cast this spell on her boyfriend, Matt Russo, to bring back the fire in their relationship. But due to a mistake – or perhaps, a twist of fate – the spell was cast on Seth Stackhouse. Now, he's setting her desires on fire with his every touch. But is Karina willing to pay the fee?
Was it really a wrong love spell? Or was it a love spelled right from the start? FIND OUT.
This book is a standalone, steamy, sweet, light fantasy, bewitching humorous erotic romance about trusting love. If you love sweet romances with hot and explicit erotica, then Love Spelled Right is the book for you.
Content Warning: This story is written for Adult Readers Only. Some scenes are sexually explicit and are intended for mature audiences.
Get Love Spelled Right by Sherman Stone at Amazon
Have you read this book or another by this author? Tell us about it in the comments!