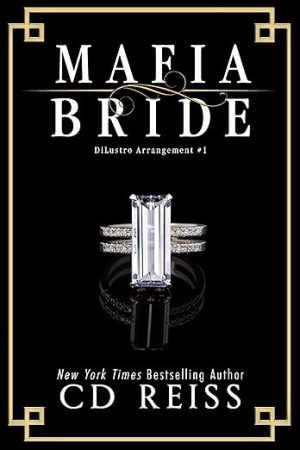 Steam: Steam Level 5
An epic mafia romance trilogy that sets a new bar for just how dark a hero can get, from New York Times Bestselling author CD Reiss.
Some girls dream of marrying a prince, but I never imagined I'd be sold to a king.
Santino DiLustro.
The king.
The monster.
The keeper of secrets.
When he forced me to marry him, I cried for love I'd never know.
When he locked me away, I cried for the freedom I lost forever.
Every other tear I've shed is for my soul, because I'm falling for the devil himself.
—Mafia Bride is the first book in the dark mafia romance trilogy, The DiLustro Arrangement. It is not for the faint of heart. If you don't like kidnapping, car chases, violent passions held under wraps for so long they explode in a storm of filthy talk and rough, graphic marital relations, move along. No hard feelings.
Get Mafia Bride (The DiLustro Arrangement Book 1) by CD Reiss at Amazon
Get Audiobook
Have you read this book or another by this author? Tell us about it in the comments!