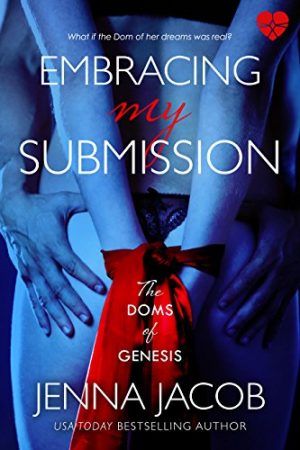 Steam: Steam Level 5
What if the man of your dreams was real?
By day, I'm Julianna Garrett…a prim, proper accountant. By night, I'm lonely and frustrated and tormented by dreams of an amber-eyed Alpha who makes my soul ache with unfulfilled need. After swimming in a dating pool of betas and losers, I finally found Genesis, a private club that caters to desires I've only ever dreamed of…but even immersing myself in this wild, secretive world, I could never find what I was looking for.
Until I saw him.
He's Mika LaBrache, Club Genesis owner, loner, enigma. I know instantly my soul has found its one true desire, and a blistering night of passion proves that beyond any doubt. But Mika is no stranger to tragedy, and his past soon tears us apart. When danger creeps into the club and threatens me, he's my savior…but at what cost? And when my worst fear nearly comes to pass, will Mika turn away from me for good or…embrace my submission.
Get Embracing My Submission (The Doms Of Genesis Book 1) by Jenna Jacob at Amazon
Have you read this book or another by this author? Tell us about it in the comments!