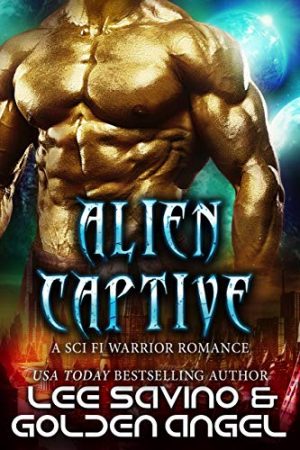 Steam: Steam Level 5
He'll make me his perfect little pleasure trophy…
Who knew reading sexy alien abduction stories could get a girl into trouble?
Or that an e-reader could also be the gateway to another galaxy? I definitely didn't… but here I am anyway, mated to the Tsenturion High Commander just like the unwilling human heroines in my favorite sci-fi romances.
The Commander demands obedience. He intends to claim me, train me, and turn me into his perfect little pleasure trophy.
He doesn't believe in love. I don't believe in giving in without a fight.
There's no amount of discipline or ecstasy that could break me to his will… I hope.
Alien Captive is a hot alien abduction romance, starring one feisty human and the Tsenturion Warrior strong enough to master her.
Disclaimer: the authors are not responsible for any actual alien abductions that may result should you purchase this book. 😉
Get Alien Captive (Tsenturion Masters Book 1) by Lee Savino, Golden Angel at Amazon
Get Audiobook
Have you read this book or another by this author? Tell us about it in the comments!