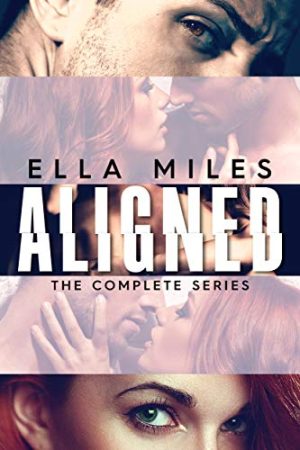 Steam: Steam Level 5
Aligned: Volume 1
I'm broken.
I've lost everything that ever mattered to me and more.
…but I'm a fighter that much I know. Despite everything that I've been through, I haven't lost my fight…yet.
I need a new start. And starting over as a photographer in LA is just what I need.
Landon Davis, however, is not. He's arrogant, complicated, a bad boy. He's the exact opposite of what I need to heal and move on with my life.
Or is he?
Aligned: Volume 2
I told him the truth.
Well, I told him part of the truth anyway. He thinks I've told him the worst, but I've barely told him anything at all.
I can't love Landon.
Not when my past threatens any chance at love. But am I strong enough to let him go?
Aligned: Volume 3
It can't be true.
…but it is.
My past has snuck back into my life even though it's not possible.
I thought my new life was perfect. I thought I had finally moved on from my past and could start my own happily ever after.
I was wrong.
Nothing is clear.
But will one clue change everything?
Aligned: Volume 4
I know the truth.
I know everything…
about my past.
I'm just not sure how I can ever have a future.
But I have to. I have to find a way to move beyond my past, even if it means losing everything I love.
Warning: Contains hot sex scenes, strong female, and dark pasts that turn darker as the series continues. Only for those that love dirty romances, edge of your seat suspense, twists, and a little bit of darkness.
Aligned: Volume 1 (Novella)
Aligned: Volume 2 (Novella)
Aligned: Volume 3 (Full Length Novel)
Aligned: Volume 4 (Full Length Novel)
Aligned: Ever After (Bonus Free Novella) –Link to get bonus free book in back of book
Get Aligned: The Complete Series by Ella Miles at Amazon
Have you read this book or another by this author? Tell us about it in the comments!