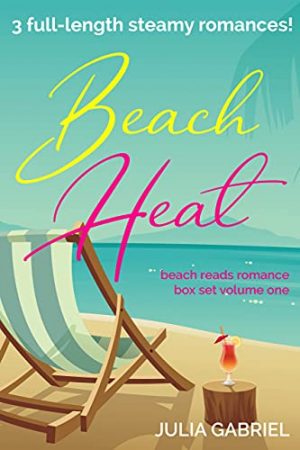 Steam: Steam Level 5
Over 900 pages of scorching HOT contemporary romance perfect for chilling by the pool or on the beach!
Beach Heat gives you THREE full-length, standalone romances with dark, broody men and the women who save them from themselves. Guaranteed HEA in each book. Guaranteed sexy, swoony hotness. (May melt your phone or e-reader.)
MUSE
One wealthy heir. One new college grad. A roommate who can best be described as sex on a stick.
A job that entails researching Regency era brothels and, um, "acting." What could possibly go wrong? (Damn near everything.)
Readers are saying … "Holy hotness!" … "the sexiest thing I have ever read" … "5 stars are not enough!"
DRAWING LESSONS
When you hit rock bottom, you either break or you bounce. Marie's life is a wreck. Rekindling an old hobby is supposed to cheer her up. But when she arrives for her first lesson, her teacher isn't at all who she was expecting. Instead of an old washed-up artist, she finds Luc Marchand—sexy, grumpy, and impossible to resist. Luc has secrets, though … secrets that are about to show Marie just where rock bottom really lies …
Find out why Kirkus Reviews called Drawing Lessons "white hot!"
NEXT TO YOU
Jared is the caretaker for some wealthy matron's Connecticut estate. He doesn't need the money—just the privacy for his scarred body and the work to occupy his mind. Only … the matron turns out not to be so matronly. She's the gorgeous and young CEO of a cult beauty brand and she's reawakening desires for things he knows he can't have …
Named a Top Pick Romance by Romance Times!
Get Beach Heat: Beach Reads Romance Box Set by Julia Gabriel at Amazon
Have you read this book or another by this author? Tell us about it in the comments!