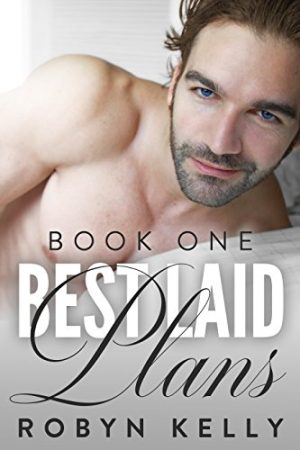 Steam: Steam Level 5
Best Laid Plans is a rom-Dom-com for readers who like alpha billionaires, steamy romance, a little kink, and a good laugh.
Jillian Whitkins is an event planner who is ready to throw in the towel. She is managing a birthday party with a 50 Shades of Grey theme–and it's turning into a disaster. The birthday girl is drunk, the guests are harassing her staff, and she is about to offend a real-life Christian Grey.
The last thing Jackson Hunter needs is more bad publicity. So when a certain event planner snaps a picture with his unconscious ex-sub slung over his shoulder, he has no choice but to confiscate the evidence. He will soon find that Jillian is not as easy to get rid of as that photo.
First in a four-book series. Each book has a happy-for-now ending.
Get Best Laid Plans (Book 1) by Robyn Kelly at Amazon
Have you read this book or another by this author? Tell us about it in the comments!