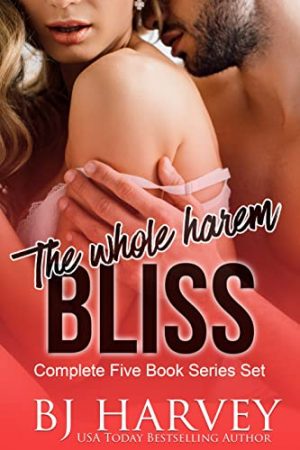 Steam: Steam Level 5
"The Bliss series is fun, it's flirty it's down right naughty."
All five books in this internationally bestselling romantic comedy series are together in one super-sized boxed set.
Temporary Bliss (Bliss #1)
A woman who has sworn off relationships but not 'friends with benefits' meets a man who wants to be everything she needs.
True Bliss (Bliss #2)
A woman wanting her fairytale ending goes online in her search for Mr. Right, only to find that he's been right under her nose all along.
Blissful Surrender (Bliss #3)
An ice queen cop comes face to face with the only man she's ever loved and finds that with age comes maturity, and skill.
Permanent Bliss (Bliss #3.5)
The wedding nobody ever thought would happen between the two most suited Bliss characters (with all of the others along for the ride)
Finding Bliss (Bliss #4)
The dirty doctor finally meets his match having watch all of his friends settle down. He sets out to show the world there is more to him than his famous "WD" nickname and reputation.
***
The Bliss series focuses on a group of twenty-somethings in Chicago. Think Sex in the City meets Friends with a side of drama, a lot of crazy humor, and romantic scenes that'll have you swooning one minute and fanning yourself the next.
Get Bliss Series Boxed Set: The Whole Damn Harem by BJ Harvey at Amazon
Have you read this book or another by this author? Tell us about it in the comments!