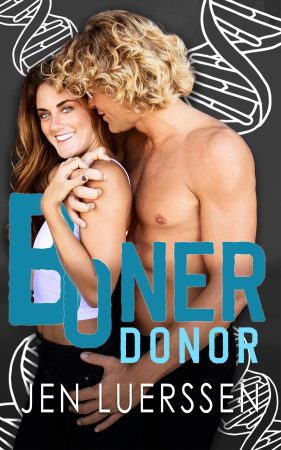 Steam Level: Steam Level 4
Category: Comedy/Humor
About Boner Donor:
When Dottie Mayweather has her boyfriend's DNA tested she never expects that he'll be one of thirty siblings with the same sperm donor dad.
Ozzy Deitz is one of those siblings and he's just as surprised to be thrown into such a large family.
The two meet at a sibling retreat and are fast friends.
When Dottie's relationship crumbles, Ozzy is there to pick some of the pieces and lend her a shoulder. When Dottie asks him to lend her more than just a shoulder, Ozzy isn't sure if he can leave his feelings out of it.
Dottie is in need of his sexpertise yet there's more there. She wants his body but she can't deny he may be more than just a boner donor.
Enjoy belly laughs and sexy times readers are comparing to Christina Lauren and Helena Hunting.
Buy Boner Donor today if you are looking to smile and swoon!
Purchase Print Books
Buy Boner Donor Print Edition at Amazon
Links to Purchase eBooks
Link To Buy Boner Donor On Amazon

Disclaimer: All information for this book was submitted by the author and is presented as is so you get to know the author and their style. Prices are subject to change.