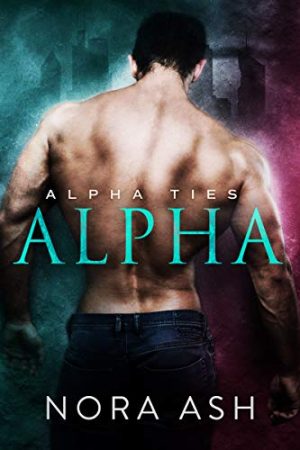 Steam: Steam Level 5
I'm his mate. I'm his weakness.
A girl going into heat in the middle of a press conference, surrounded by Alpha politicians who didn't plan to show the world their true, volatile nature? Causes a bit of mayhem.
Being the girl whose first heat made every mayoral candidate go into a rut on national television…?
I thought the utter humiliation sucked—that losing my job for something out of my control was as awful as it got.
I was wrong.
He came from the shadows. Told me I belong to him. And then… Then he showed me exactly what that means.
But powerful as my Alpha suitor is, his ruthless possessiveness might be the ruin of us both.
Alpha is the first book in Nora Ash's suspense-filled Omegaverse series, Alpha Ties. Each book is a full-length novel with a complete romance storyline.
This series gets dark, and it gets dirty. If you don't enjoy your romance scorching and your alphas rough & dominant, give this book a pass.
Please note: This book is the compiled version of Nora's previously published Omegaverse serial, Alpha. It contains the installments Alpha: Taken, Alpha: Masquerade, & Alpha: Mated.
Get Alpha (Alpha Ties) by Nora Ash at Amazon
Get Audiobook
Have you read this book or another by this author? Tell us about it in the comments!