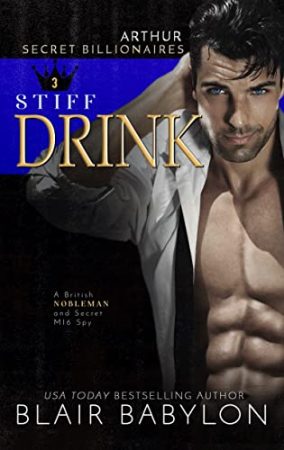 Steam: Steam Level 4
From USA Today Bestselling Author Blair Babylon, a thrilling romantic suspense tale about a hot English nobleman with an MI6 secret!
Arthur Finch-Hatten is six-feet four-inches of hot, ripped, loaded English billionaire nobleman who is wasting his life and his earldom so audaciously that his younger brother is suing him for control. Arthur stands to lose everything, including his cover as an MI-6 spy.
Genevieve is a lawyer, not a babysitter, and certainly not a dog trainer. She is just about to become a full barrister, a British litigating attorney, when her law mentor dies unexpectedly. She is shuffled off to another barrister, one who's nothing at all like her kind and decent former mentor, and then she is assigned the office's worst case: Arthur.
Arthur is enough to make any woman need a stiff drink.
If you like:
• Enemies to Lovers
• Billionaire Romance
• Secret MI6 Spies
• Danger and Romantic Suspense
• Little dogs causing a ruckus
You'll love Arthur Finch-Hatten!
USA Today Bestselling Author Blair Babylon writes bestselling romance books that will free your mind. These five star billionaire boss, enemies to lovers, friends to lovers, and romantic comedy romantic novels quickly turn into suspense thriller books that will make your pulse pound and soothe your heart. Whether the couple are trapped in a pretend marriage or there's only one bed, Blair's books are like romancing your own duke, mister, or billionaire. Some are an ugly cry, some are an affair to remember with a king or a prince, and some are a few shades darker, but all are unputdownable. Fans of Danielle Steel, E.L. James, Helen Hardt, Anna Todd, and Charlotte Byrd will love Blair's romantic books and romance audiobooks. Set your heart free and download these fantastic, complete series!
Get Stiff Drink (Secret Billionaires Book 3) by Blair Babylon at Amazon
Get Audiobook
Have you read this book or another by this author? Tell us about it in the comments!