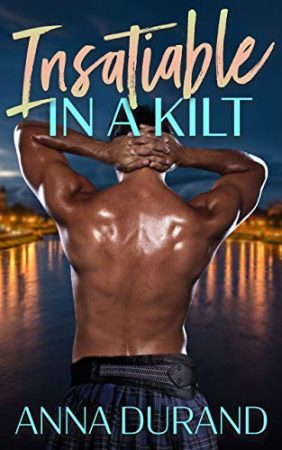 Steam: Steam Level 5
One steamy night in Paris, I had a quick and dirty fling with a Scotsman who wouldn't tell me his name. Ten months later, my boss sends me to Scotland to broker a business deal with tech mogul Evan MacTaggart. There's just one problem. The seductive billionaire is the man from Paris, and I still can't resist him…
The moment Keely O'Shea walked into my office I knew I could never let her go this time. For ten months, I've dreamed about the beautiful, sensual woman who drove me out of my mind. Now, she's sitting here in my office dressed like a sexy librarian and telling me to behave. How can I? The way she looks, the way she moves, and the memory of Paris are all driving me mad again. She thinks she's too old for me. I say eleven years means nothing. I need to possess her, but do I have the right? My past mistakes are knocking on my door…
Evan tempts me to take risks and unleash my inner wild child, but I've had too many heartaches in the past. The secretive Highlander who's too young for me might be the only man who can get under my skin and convince me to take a chance on love again.
Get Insatiable in a Kilt (Hot Scots Book 6) by Anna Durand at Amazon
Get Audiobook
Have you read this book or another by this author? Tell us about it in the comments!