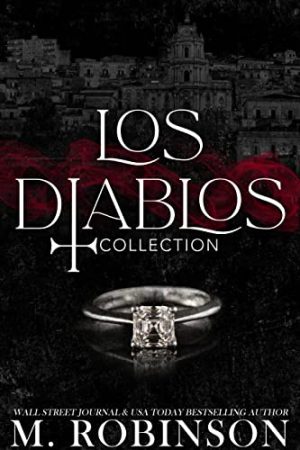 Steam: Steam Level 4
FROM WALL STREET JOURNAL & USA TODAY BESTSELLING AUTHOR M. ROBINSON COMES A ROMANTIC SUSPENSE COLLECTION.
EL DIABLO
I was ruthless.
I was feared.
I had sacrificed. Myself. Her. Everything…
Living in a world where I was worth more dead than alive was a choice. I was a bad man, never claimed to be anything else. I've done things I'm not proud of. Seen things that can't be unseen. I've caused pain that I can't undo.
It was all my choice.
Every decision.
Every order.
Right and wrong never mattered.
Until her.
She was under my protection, until she became my obsession.
But who was going to save her…
From. Me. The devil himself.
Fate brought us together. Destiny destroyed us.
STANDALONE: Romance Suspense full-length novel.
SINFUL ARRANGEMENT
One look.
One moment.
One girl.
She was all it took for me to lose my focus.
My whole life changed in the blink of an eye.
The power addicting.
The control I craved.
The authority lethal.
It was mine.
She. Was. Mine.
Sienna Contessa Luciano, soon to be…
Mrs. Martinez.
My wife.
Whether she wanted to be or not.
STANDALONE: Romance Suspense full-length novel.
Get Los Diablos by M. Robinson at Amazon
Have you read this book or another by this author? Tell us about it in the comments!