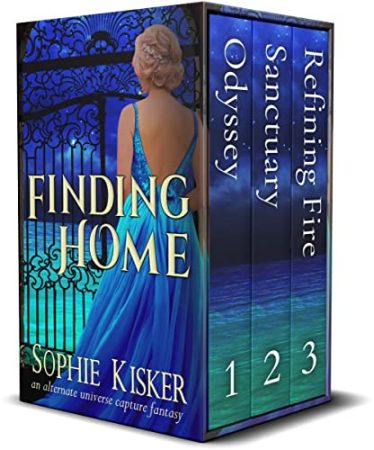 Steam: Steam Level 5
Two women, their lives turned upside down, who learn they are happiest at their master's feet.
Two dominant men who give up everything they have to protect the women they love.
And a madman intent on destroying everything they cherish.
Odyssey – Chosen by the enemy to serve them for two years, Liz's future seems bleak, until Ryan, her strict trainer, helps her see that the enemy may love her more than her own people.
Sanctuary – Hiding as a slave after her family is murdered, Jenny is trained by Ryan, befriended by Liz, and loved by Michael, until her secret is revealed and they must all flee.
Refining Fire – With Ryan and Michael at their sides, Liz and Jenny must reclaim their freedom. But when Jenny is kidnapped, will they find her before her mind and body are shattered?
_____________________
These three books tell a tale that at times will veer into deep darkness. The bad guys will do bad things. If you're not aware how dark a dark romance can be, this may not be the book for you. HEA both couples.
Get Finding Home: Books 1-3: Odyssey, Sanctuary, and Refining Fire by Sophie Kisker at Amazon
Have you read this book or another by this author? Tell us about it in the comments!