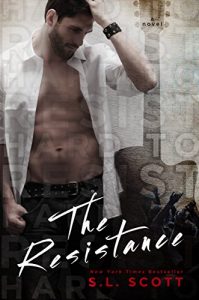 Steam: Steam Level 4
New York Times and USA Today Bestselling Book. Standalone Contemporary Romance. If you fall in love with this story, you have the option of continuing the story in The Reckoning. The Redemption is a companion standalone – Dex's book. The Revolution is a companion standalone – Kaz's book. The Rebellion is a companion standalone – Derrick's book.
You don't choose when.
You don't choose where.
And you don't get to choose who you fall in love with.
The minute he opened his sexy mouth, Holliday Hughes should have known Jack Dalton was trouble. His smooth pickup lines, broad shoulders, and ridiculously handsome face charmed her right out of her clothes. She gave into her desires, the instant attraction blinding her to the obvious.
One night. That was all it took for Holliday's world to be flipped on its axis. Jack Dalton was cocky. Smug. Volatile. Demanding. He ignited something deep inside her like no other, but there was something more to this brooding bad boy. There was a dark side to him she couldn't help but be drawn to.
Torn between what she knew about him and a mysterious side he tried to hide, could she walk away or was he simply too hard to resist?
Get The Resistance (Hard to Resist Book 1) by S.L. Scott at Amazon
Get Audiobook
Have you read this book or another by this author? Tell us about it in the comments!