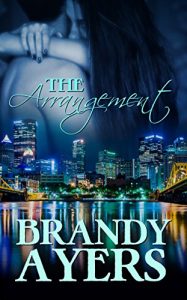 Steam: Steam Level 5
The mind is a tricky thing. No one knows that better than Michelle O'Brian due to maladaptive daydreaming, an undiagnosed disorder that makes HER question the line between reality and fantasy. Forced to change careers after her goal of making a mark in the journalism world implodes, she finds herself unable to stop fantasizing about her new boss. And every other man she comes across.
Her uncontrollable daydreams are a problem at work. Not even an orgasm inducing visit to her sexy as hell friend, Russ Seko, can stem the need for her mind to wander. But as it becomes clear that Russ wants more, and her workplace flirting may not be all pretend, things get out of hand. Fast.
Caught between two men, trapped by her ambition, and fooled by her own mind, how can Michelle trust anything in her life when dreams seem so real?
Get The Arrangement by Brandy Ayers at Amazon
Have you read this book or another by this author? Tell us about it in the comments!