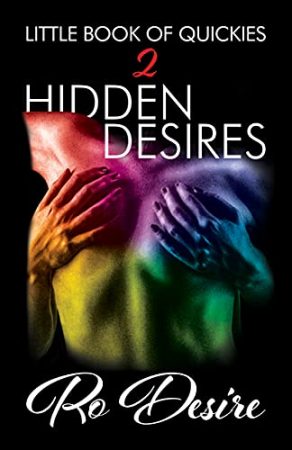 Steam: Steam Level 5
FLIP THROUGH PAGES OF HIDDEN DESIRES AND FULFILLED FANTASIES!
LITTLE BOOK OF QUICKIES Hidden Desires is the second book of the LITTLE BOOK OF QUICKIES Series. Within these pages is sensual wordplay that takes you on an emotional journey of intimate bliss. This book brings you deeper exploration of one's inner desires to fulfill their every need. From Quickies that explores the depths of tantric sex between lovers, to vivid scenes that leaves you hot, wet, and ready to explore your own desires, these descriptive micro-stories between women are sure to leave you on the edge by pushing every button. Ro Desire has done it again by bringing you another book that resonates with women who desire women. Her ability to bring out desires in you that you never knew existed is apparent in her writing.
Get Hidden Desires (LITTLE BOOK OF QUICKIES Series) by Ro Desire at Amazon
Have you read this book or another by this author? Tell us about it in the comments!