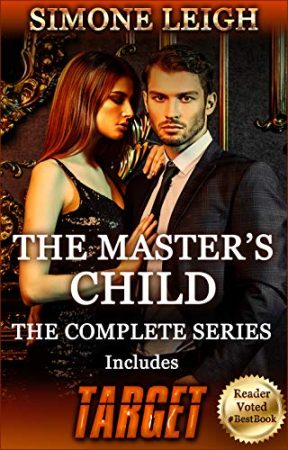 Steam: Steam Level 5
From Nothing to Having a Fierce, Loving Family
The Triad and The Couple
The Triad: Once she had nothing. Now, Charlotte lives with her two husbands: Michael, her 'Golden Lover' and James, her Master. And she is expecting James' child.
The Couple: Richard Haswell, Billionaire Dom, and Beth, once the hotel maid, now his wife, and also the 'second wife' of Michael.
The Triad and the Couple are drawing ever closer in their polyamorous marriage.
Charlotte's father, the trafficker, slaver and ex-mercenary, Klempner, has reached an understanding with James. He will stay away and allow them to live their own lives.
Life is close to perfect.
What could possibly go wrong?
A BDSM Ménage Erotic Thriller
*****
Includes: 'Target' – 'The Master's Child' Part One WINNER OF THE Reader-Voted #BestBook Award From the 'Inks & Scratches' Summer Splash
⭐️⭐️⭐️⭐️⭐️
This Box Set contains the following previously published titles:
Part One – Target
Part Two – Ransom
Part Three – Hostage
Part Four – Kirstie's Christmas
Part Five – Predator
Part Six – Prey
Part Seven – Fatale
Part Eight – Vitale
Part Nine – Natale
Total Approx 340,000 Words
Explicit Adult content: For Mature Readers Only
Get 'The Master's Child' – The Complete Series by Simone Leigh at Amazon
Have you read this book or another by this author? Tell us about it in the comments!