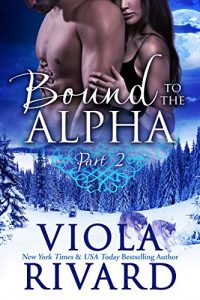 Steam: Steam Level 4
Part Two of the Bestselling Bound Serial
After a mountain adventure, followed by several nights of mind-blowing passion, Sarah isn't keen on ending things with Cain, which is what she'll have to do when they arrive back at his den—or so she thinks.
While Sarah is fretting over falling for a werewolf, Cain is struggling with how to explain to his new mate that she's stuck with him and his pack—at least until she has his pup.
This is the second book in an ongoing story, approx. 70 pages each. It is not a standalone.
Individual entries are free in Kindle Unlimited.
Get Bound to the Alpha: Part Two by Viola Rivard at Amazon
Have you read this book or another by this author? Tell us about it in the comments!