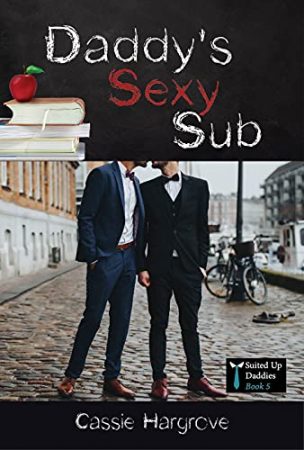 Steam: Steam Level 5
Only a few people know the real me. To everyone else, I'm a Social Economics professor with a secret. One I would love to share with someone special. Someone I could love and trust. I gave up on love a long time ago, but my best friend finding his Little in the strangest way, has me filling with hope again. Can I find the Little I need who will accept every part of me?
***
Music is my way of finding pure beauty in a world where it rarely exists anymore. I'm lucky to find a job teaching right after graduation, but it means moving away from everything I know. I'm not sure what I expected, but finding myself drawn to a colleague? Definitely not something I saw coming. The guy seems hard as stone, but there's something that draws me in like a moth to a flame. I'm helpless to fight it and I don't want to. He could just be the Daddy I've been looking for since I found out who and what I am.
Get Daddy's Sexy Sub (Suited Up Daddies Book 5) by Cassie Hargrove at Amazon
Have you read this book or another by this author? Tell us about it in the comments!