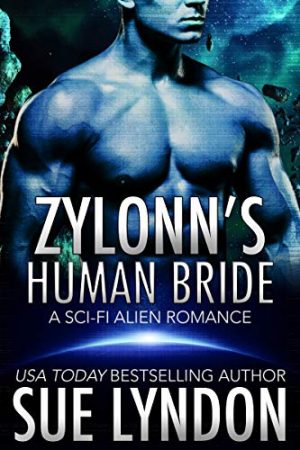 Steam: Steam Level 4
The stern alien expects her absolute obedience.
Nova doesn't want to leave home, but she doesn't have a choice. The dome-cities on Earth need reactor material and the Tarrkuans are willing to provide it–in exchange for a steady supply of fertile human females, that is. Chosen by her own people, Nova must leave Earth and become the bride of a huge, fierce looking alien named Zylonn.
Not long after her arrival on Tarrkua, Zylonn catches her speaking out against the trade agreement, and the no-nonsense alien scolds her and promises her a strapping. His stern words both surprise her and leave her quivering with anticipation. Will the handsome blue alien really punish her on their wedding night? And does he really expect her to call him Master?
Zylonn has been waiting for his human bride his entire life. One glance at Nova and he knows the reluctant female is meant to be his. She's the loveliest creature he's ever seen, and he can't stop stroking her beautiful golden hair or staring into her expressive blue eyes. He's shocked by her rebellious behavior, but he's determined to tame her, claim her, and make her his in every possible way.
A passion that knows no bounds soon flourishes between Zylonn and his precious little human. Once is never enough. He's driven to claim her again and again, and her sweet surrender calms the darkest parts of him. But when an old enemy threatens their union, he's forced to reveal a secret side of himself no one has ever seen. Can Zylonn protect the little human who holds his heart?
Get Zylonn's Human Bride (Tarrkuan Masters Book 1) by Sue Lyndon at Amazon
Have you read this book or another by this author? Tell us about it in the comments!