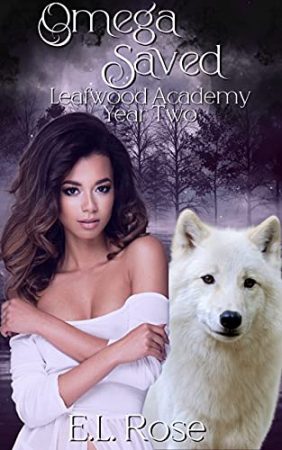 Steam: Steam Level 4
On the run with one of my mates, we find solace in the last place people would think to look for us. It is here that fresh surprises emerge and I find myself once again heartbroken by things I cannot change.
We find the council has become divided, and a fight is brewing. I am the center of that fight. Returning to Leafwood was also not something I thought I would do, but just as things feel normal again, life laughs in my face and when my mates' lives are literally being held in my hand, I make the ultimate sacrifice and I don't look back.
I know the love they have for me will be enough for them to once again find me before it's too late.
Or will it be?
Omega Saved is a fast burn/ steamy Reverse Harem. This is a dark PNR with Triggers. There are m/m and F/F aspects to the book.
This book is dark and has some triggering elements to it
Get Omega Saved Leafwood Academy Year 2 by E.L. Rose at Amazon
Have you read this book or another by this author? Tell us about it in the comments!