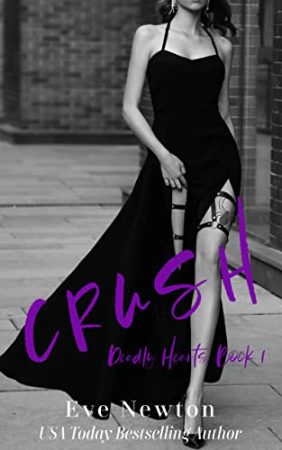 Steam: Steam Level 5
When relationships are a liability in your line of work, you swear them off, until you suddenly find yourself surrounded by the men who can give you everything.
Beautiful
Powerful
Deadly
If you cross her, the Black Widow will bite.
Running a criminal organisation in the heart of one of England's biggest cities isn't all it's cracked up to be. It can get lonely because relationships are a deadly liability that I can't afford. So seeking out an anonymous play partner who takes on a dominant role appeases both my need for stress release and the need to be absolved of my sins.
When things start to heat up between us and the tables turn, I suddenly find myself embroiled in a bloody battle for my turf along with finding myself at the center of attention of not one hot man, but four equally dangerous men, each one unique in their ability to destroy. It thrills me and satisfies me on levels I never even knew existed. They convince me to become theirs.
But with the new experiences, comes the danger that is always lurking around each corner. A danger that I need to take out but which ends up crushing me under its darkness.
Can their love fuel my strength to save myself?
This is a dark contemporary romance with triggering situations and dark themes. Includes scenes of BDSM. (Please read the Preface regarding the triggers). Scenes of M/M included. Please note that it is set in England with British characters and as such there are British English words used in dialogue and inner monologue.
Get Crush: Deadly Hearts, Book 1 by Eve Newton at Amazon
Have you read this book or another by this author? Tell us about it in the comments!