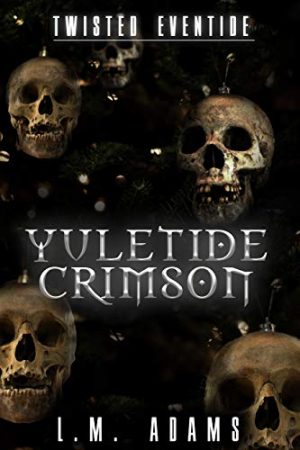 Steam: Steam Level 5
I am Jaevia Knightley, Jae for short, a daemon, a mutt, a mix breed, half succubus, half vampire. I am one of the Kindred, our only charge, to police the other supernaturals of the worlds. I've been training for years to become one of the children of Abbadon, a Reaper, a bringer of death to those who have broken our law. But when my brother is in danger of being hunted by Reapers what can I do but race against time to clear his name?
It is Yule at the Kindred Palace, and all manner of supernaturals walk the streets. Tabari has awoken surrounded by bodies, no alibi to speak of, and to add insult to injury, one of the victims is the Light Fae Queen's grandson. But if it wasn't Tabari that has stolen the life from these poor souls, who was it, and why? I will risk all, even my body and soul, to clear his name. Loyalty and honor demands it. When the going gets tough, the tough get hunting.
Join Jaevia, Tabari, Lucien and a few others for this fast paced adventure in the world of the Kindred. Yuletide Crimson is a novella prequel for A Snow Covered Moon (but best read AFTER A Snow Covered Moon).
*Novella contains violence, graphic sexual scenes, horror, BDSM and other adult situations*
Get Yuletide Crimson (Twisted Eventide-2) by L.M. Adams at Amazon
Have you read this book or another by this author? Tell us about it in the comments!