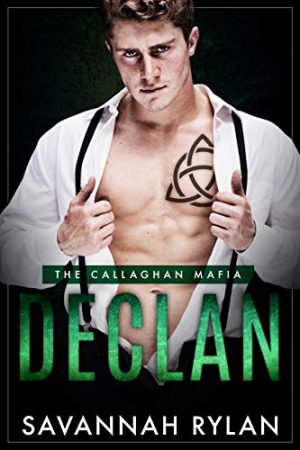 Steam: Steam Level 4
She hates me, but she's mine.
My father is missing.
As the head of the Callaghan mob family, he has lots of enemies.
Somehow, one of them got their hands on him.
So now my brothers and I are on the hunt for a kidnapper.
Can't wait to meet him, and end him.
But while my father is missing someone has to keep the family business running.
And that means collecting on our loans.
When one of the families can't pay up, they offer me their daughter instead.
Ciara is stubborn, feisty, and deliciously not interested.
I never back down from a fight.
I'll prove to her I'm the only one who can meet her needs,
And I'll find my father.
Declan is the first book of the Callaghan Mafia series.
Get Declan (The Callaghan Mafia Book 1) by Savannah Rylan at Amazon
Have you read this book or another by this author? Tell us about it in the comments!