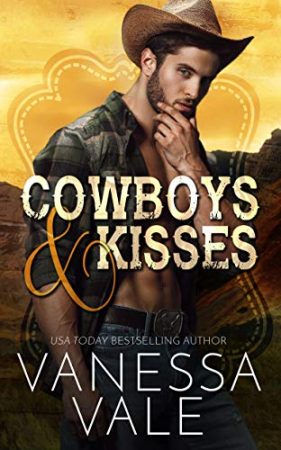 Steam: Steam Level 4
A feisty heroine and an handsome cowboy determined to make her his.
Rose Lenox has always been more comfortable on the back of a horse than wearing ribbons and bows. For years, she's been content working on the family ranch, but lately she's wanted more. She's determined to strike out on her own and find freedom from her unorthodox family.
Chance Goodman has watched Rose grow up from a spitfire little girl into a fiery woman. He's wanted her for years, waiting patiently until he could make her his. When she leaves the Lenox ranch determined to abandon her former life and to say good-bye to him, he knows now is the time he must act. Letting her go isn't an option.
This book was previously published as Rose in the Wildflower Brides series.
Get Cowboys & Kisses (Lenox Ranch Cowboys Book 1) by Vanessa Vale at Amazon
Get Audiobook
Have you read this book or another by this author? Tell us about it in the comments!