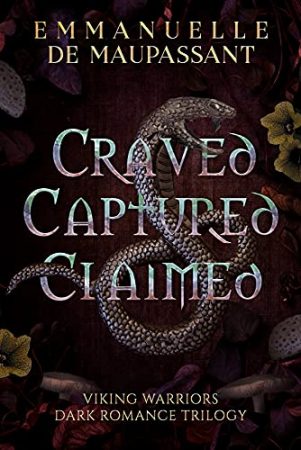 Steam: Steam Level 5
A woman enslaved.
A battle of passion and loss in a dark and dangerous world.
Three rivals seek to possess Elswyth.
To take her liberty.
To make her their pawn.
Caught in a storm of jealousy and passion, her life hangs in the balance.
Just as she believes herself safe, an unseen enemy drags her to the depths of desire.
Elswyth must fight if she wants to survive.
Before she loses herself completely.
A pulse-pounding dark romance you won't be able to put down.
Unexpected twists that will leave you breathless.
Volumes 1-3 of the Viking Warriors dark historical romance series.
Viking Thunder
Viking Wolf
Viking Beast
Heat level : fiery
As you might expect from a dark romance set in this period of history, there are some scenes which readers may find 'intense' – including attempted rape, some violence, and other threatening situations. The story attempts to offer an authentic setting and experience but, be assured, a 'happy' ending prevails for Elswyth and the Viking who earns her love.
Get Craved. Captured. Claimed. by Emmanuelle de Maupassant at Amazon
Get Audiobook
Have you read this book or another by this author? Tell us about it in the comments!