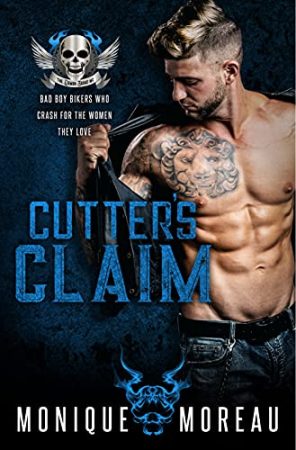 Steam: Steam Level 5
*A TOP #1 INTERNATIONAL AMAZON BESTSELLER*
Who needs more than bikes and willing women? Not Cutter. Until he meets Greta, a former biker princess who turned her back on club life. She challenges him every step of the way, and Cutter doesn't tolerate disobedience.
Greta lives by one rule: No Bikers. She didn't escape her father's MC and build a new life for herself just to be brought down by a dirty biker. Not even a hot, domineering man like Cutter could change her mind.
Cutter is ready to play dirty. In their battle of wills, he begins to master her deepest desires. Can she find the inner strength to submit to him? Meanwhile, a danger from the past lurks in the shadows—ready to pounce.
Cutter's Claim is a steamy, standalone bad boy biker romance with plenty of heat.
Looking to ride in the fast lane? Rev it up with one click.
*Editorial Note: Cutter's Claim is a standalone biker bad boy romance with plenty of heat that features an anti-hero. Readers beware that Cutter will do anything to keep the woman he loves.*
Get Cutter's Claim (The Demon Squad MC Book 2) by Monique Moreau at Amazon
Have you read this book or another by this author? Tell us about it in the comments!