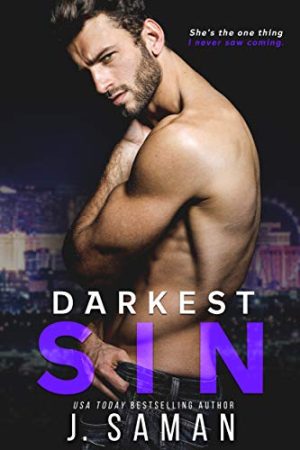 Steam: Steam Level 4
USA Today bestselling author J. Saman delivers a gritty, dark romantic suspense standalone about a woman running from her deadly ex and the sexy assassin sworn to protect her.
I can't escape my ex.
After shooting me in the arm he told me to run or he'd kill everyone I ever loved. And then he'd kill me.
Years later, he's made good on that promise. I'm the only one left. He's got his sights set on finding me, and my options on places to hide are quickly running out.
Until I meet a gorgeous assassin with an agenda of his own…putting not only my life, but my heart in danger. With piercing green eyes and irresistible confidence, Gavin tells me not to be afraid. Promises he's on my side. Swears he's here to protect me instead of doing what he does best…kill.
The desire to trust him is tempting. The passion between us, even more so.
But when everything I thought I knew is suddenly flipped upside down, and all that's dangerous and forbidden comes to light, I have to make a choice.
Continue to run and hide… Or risk it all, including the man who somehow captured my heart.
★★★★★ "Darkest Sin by J. Saman is an EPIC read that will join the ranks of the BIBLIO-ARISTOCRACY!!!" – Bookeverlasting
★★★★★ "Completely spell-binding and unputdownable, Darkest Sins is your next must read!" – SixChicksBooks Blog
Scroll up and one click this dark and tantalizing romantic suspense STANDALONE today!
Get Darkest Sin (Las Vegas Sin Book 3) by J. Saman at Amazon
Have you read this book or another by this author? Tell us about it in the comments!